Oct 7, 2020 10:43 AM Central
Shelby Holte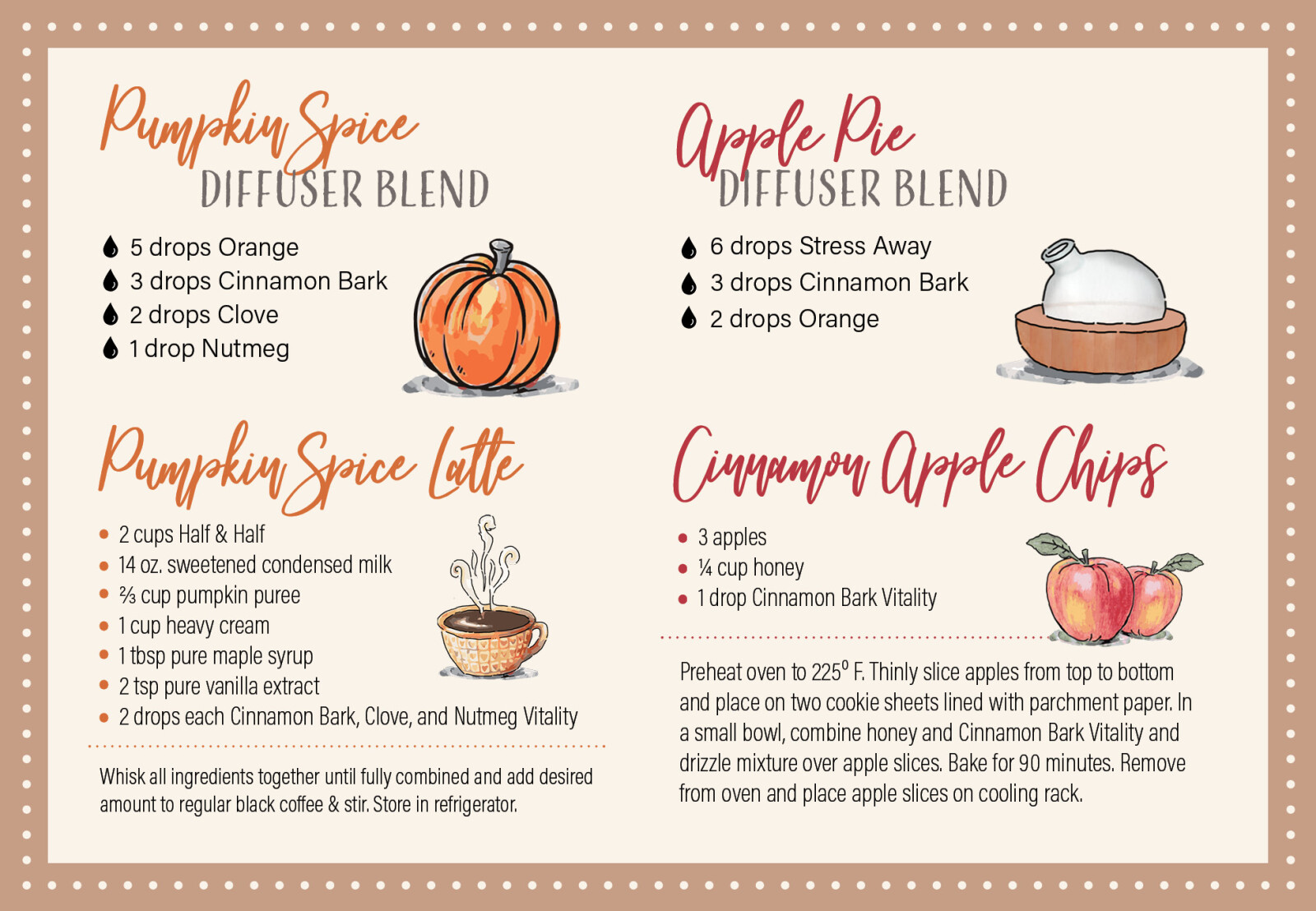 Are you like me? Do you countdown the days to the crisper air, the falling leaves, and the smells of the season change? To be perfectly honest, I am NOT the pumpkin spice girl. In fact, I am Team Cider ALL the way. There is something magical to me about the smell of all things cider. Perhaps its the power of cinnamon or the hints of apples or nutmeg. For me, it evokes a cozy and homey feeling, which probably goes hand in hand with my love of both family and home.
However, the world calls, and I don't always get to be cozy or at home. Even in my office, which I love being at, I still long for the warm scents of fall to fill my day. A few years ago, I was introduced to the concept of diffusing. What I learned is that through smell, I can drift into whatever environment I want for the day, hour, or sometimes even for a few minutes. It's almost a Calgon take me away moment, without bubbles or being interrupted by the ever-present knock on the door of " Hey, can I ..." I know you can relate. Have you tried it?
I am always on the lookout to better my environment and emotions, so I am often using Google to lead the way. Though I love and use Young Living Oils (that's a whole other set of blog posts), I always recommend starting where you are.
What do you have in front of you? What evokes emotions that make you feel warm and cozy?
Today, I am diffusing oils that are reminiscent of Apple Pie. As I get ready for a full workday, I am sitting here thinking about apple orchards, hayrides, and of course, some warm apple cider. The recipe I am using is in the photo above; try it, and you won't be disappointed. Use what you have; however, if you want the precise oils I use, you can find them here. Don't worry Pumpkin lovers, there is a recipe for you on there too.
May your day be filled with all things cozy!